"Extreme situations don't change us, they reveal us. But the worst is when we..."
– Jay-Z (via ahorton92)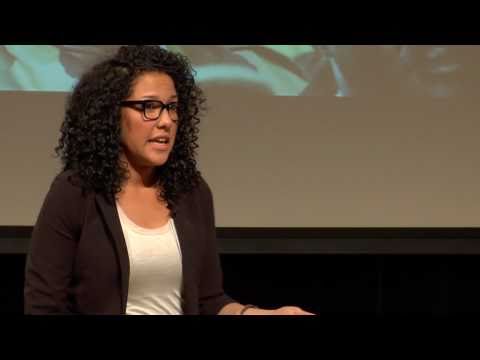 Why tomorrow starts now?
I just watched a video in TED about 'Why 30 is not the new 20'. She is Meg Jay, a clinical phsychologist. She told about what most of the 30-something people complain about their life. It was all about identity crisis or how they felt sorry for what they had done for the past 10 years for example. Well, we are on our twenties, right? Why wouldn't I share this thought. This is...
1 tag
1 tag
We changed and life goes on. I changed.
"When I was young, I used to admire intelligent people; as i grow older, I admire..."
– Abraham Joshua Heschel (via vindysafitri)
"I hate to be so weak when I actually need to be so strong. But there are times..."
– (via hasdevidradjat)
"No matter how badly people behave towards you, just think good thoughts. Only..."
– Yasmin Ahmad (via kuntawiaji)
"None of us can take back what we've done in the past, the most meaningful..."
– Penny Beernsten, from "Being Wrong" by Kathryn Schulz (via creatingaquietmind)
1 tag
Move!
Hi there! There are so many many things that spin around in my head, sometimes it feels like it really is gonna blow up. Oh men, i am just so thankful the way I am. I am so thankful for every things that came up in my life. For every dream that you dreamt, i learn not to let that go away from your life. Keep it in your mind, believe it. Believe, make some efforts, move, do whatever it takes,...
3 tags
Cherish Every Moment
Yeah it has been a while since the last time I wrote here, so I guess I'd be better starting by asking how you are guys doing ? Life's great right? I hope so. I hope you all have, and had good things. Life is unpredictable as always, recently life made me more or less realized that it is much more unpredictable as I expected, but it is okay. It taught me a lot. I hope I will...
1 tag
I am dying of missing
When you miss someone, what will you do? Are there any ways of escaping from those feeling? Is there anybody who has ever felt out of that feeling and found away not even to miss people they love? Cause if there was even anyone who ever did. Please meet me with him or her. I'd like to be taught how he or she did that. I need to know how to get away from this feeling of missing. it's...
Have a good night.
1 tag
Give your best shot!
it is just sometimes a lot easier to talk not mention to do it. It is just talking, it is just wrtiing down all the things, all the dreams, but all that matters is actually how you pursue your dreams, how you make them real. Because tounge has no bones, mates. I agree for some people who just shut the fuck up and do whatever they wanna do, and feel what they wanna feel. Not to care about a damn...
Janganlah kita sama dengan dunia.
Don't lose your faith
It is okay to be someone different. What is so wrong being the one who is out of expectation. Do they even has a right in our life? They have their words, yes they do. They feel what they wanna feel, they say what they wanna say, and even sometimes they wanna fight against us. If so, then we can also do what we wanna do, say what we wanna say, and fight for what we're dreaming of. ...
3 tags
Lagu Lama
Pernah ngga sih ngedenger lagu, terus senyam senyum sendiri, terus entah gimana, semua apa yang nyangkut di kepala seakan keluar gitu aja. Tangan yang biasanya bingung mau nulis apa, terus tiba-tiba kayak ada matanya sendiri, gerak sendiri, nulis apa aja yang sempet stuck di otak. Hah! Itulah ajaibnya musik. Ajaibnya semua yang bisa kita dengar dan ajaibnya setiap nerves yang bereaksi di setiap...
oh my oh my , i love this song!
Hello again
It's been a long time since the last time I write on my blog, okay, not a blog, this tumblr since I had deactivated all my blogs, and this is the only place-to-write-online that I have. so what? Okay. How are you all? i hope you all are doing just fine. And me, yaaaa fine tho. It's just less than a week before first exam that I will write, and it will be on 31 January. Before I start...
2 tags
Why Studying Abroad?
Nowadays, studying abroad is popular among Indonesians, especially among senior high school students. The development of technology makes it easier for us to get information on the issue. The number of Indonesian students, who study abroad, increases continually year by year. Although the preparation for studying abroad is complicated, it does not mean that the students should give up. The fact is...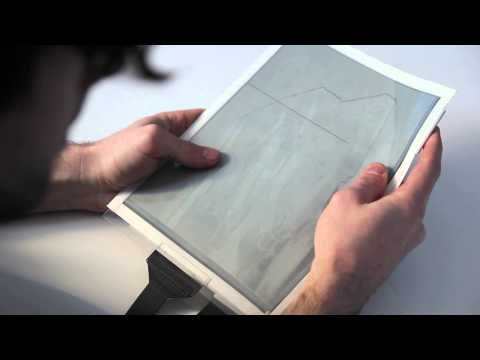 "Ya Tuhan, yang Maha Pengasih, Maha Pemberi. Kasihanilah hamba-Mu ini, kuatkan..."
I just found it, and I just repost it.
I did it again. I did hurt it again. I am so sorry, I really am. I really apologize for what I have done. Should I be better off dead? I think I should. I lost you, since the day I have decided to walk. Walk away from those that matters. I know I did my biggest mistake. Don't you think I would regret it? I do, you know, I do. But at that moment, that was really rough time, I didn't...
"When I'm writing, I am trying to find out who I am, who we are, what we're..."
– Maya Angelou (via theparisreview) We need that.